Fight Wrinkles, Acne, AND Allergies by Sleeping on Your Back with The Back to Beauty Anti-Wrinkle Head Cradle
Helene, Back to Beauty Inventor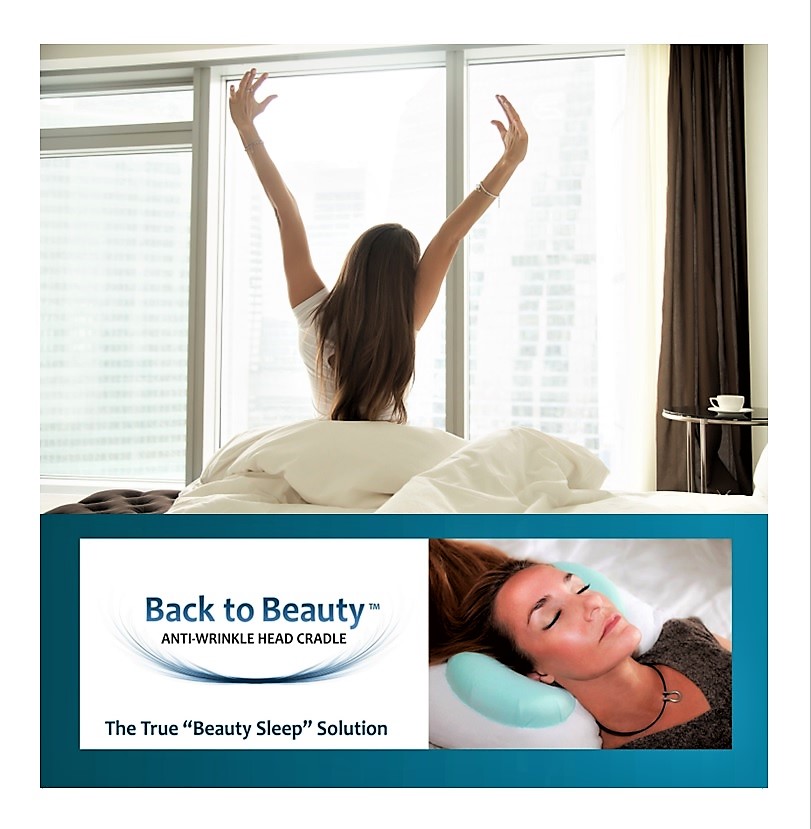 Yet another reason to sleep on your back...
According to the Sleep Foundation, "Sleeping on the back can relieve the congestion of a stuffy nose or allergies, so long as you prop yourself up into an upright position."
This makes total sense. When you sleep on your stomach or side, you are smashing your face into your pillow. This means you are giving yourself wrinkles, jowls, and bags under your eyes while putting your face in direct contact with the bacteria and allergens on your pillow.
There is a solution to all these beauty and allergy woes! The patented Back to Beauty™ Anti-Wrinkle Head Cradle isn't just another back sleeping or wrinkle-prevention beauty pillow – it's a truly unique and versatile form-fitting head cradle that fights wrinkles, acne, and allergies by keeping pressure off of, or anything from touching, your facial skin during sleep.
See how it works: https://backtobeautysleep.com/instructional-video/
FREE US SHIPPING | SHIPS INTERNATIONALLY
Shop now at my store on ETSY or AMAZON for the wrinkle-prevention beauty pillow that's saving faces around the world.