The Number One Way to Prevent Wrinkles While you Sleep
Helene, Back to Beauty Inventor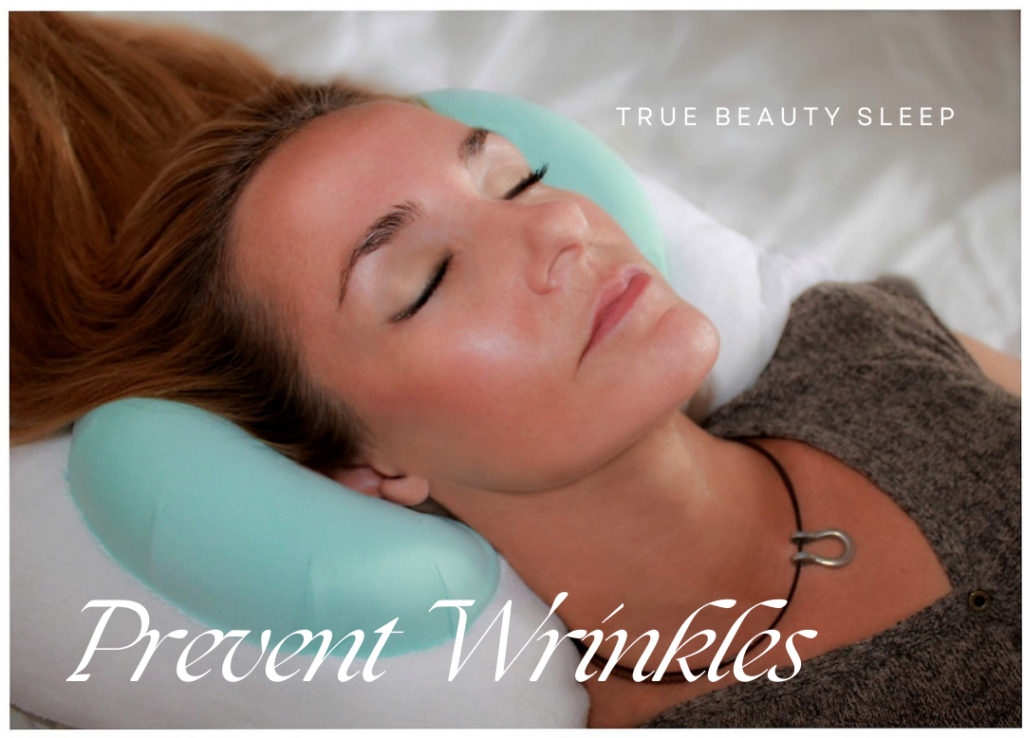 Any google search on "wrinkle prevention while you sleep," will produce lists that vary from five to 30 things you can do to prevent sleep wrinkles. Although the guidance varies from article to blog, sleeping on your back is always included, and often as the number one recommendation to fight wrinkles.
One of the most commonly asked questions is, "How long does it take for sleep wrinkles to go away?" The younger you are, the more elastic your skin. Even for women as young as 25 years old , a decline in facial skin elasticity is a reality. Sleeping on your face year after year creates sleep lines that become embedded into your delicate facial skin. In fact, studies show sleeping on your side and stomach creates sleep lines and wrinkles (not to mention jowls, bags under the eyes, neck, chest, and breast wrinkles) that won't go away over time.
Another issue is how difficult it is for most people to sleep on their back. Here's where the Back to Beauty™ Anti-Wrinkle Head Cradle provides the solution for wrinkles and acne that can occur when your face comes in contact with your pillow each night.
With an understanding and respect that everyone is different, Back to Beauty's proprietary design – with compact-cradle size and fluffy hypoallergenic down-alternative fiber – was created specifically to enable use in various positions...allowing you to find your personal comfort zone.
Back to Beauty is foam free, and won't compress to get hard and hot like foam mold pillows can. It retains a full and luxurious feel that supports the neck and stabilizes the head to provide true beauty sleep. Back to Beauty is also a great aid in training those new to back sleeping.
Learn more about the wrinkle prevention beauty pillow that's saving faces around the world.