The Best Kept Beauty Secret is..."True" Beauty Sleep
Helene, Back to Beauty Inventor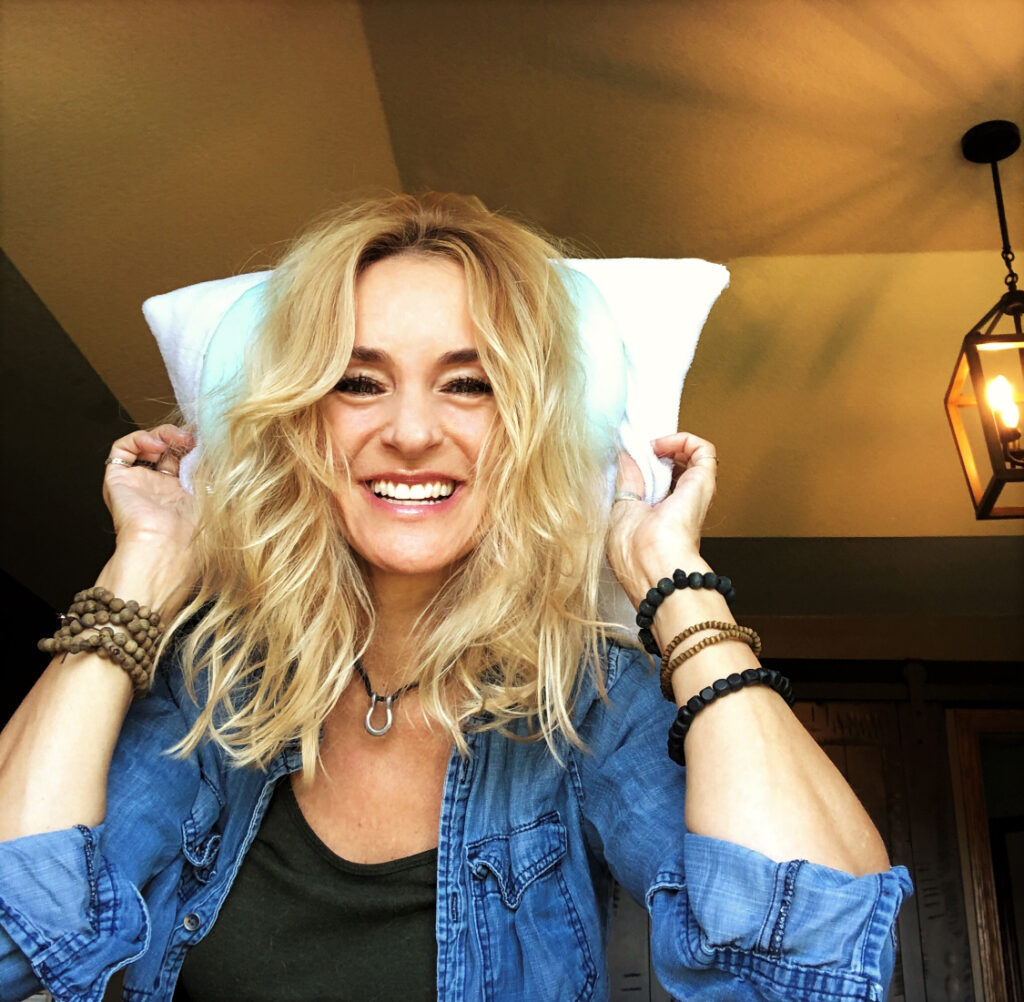 On every media platform imaginable, top beauty bloggers and high-profile celebrities are promoting today's very best beauty products and skincare regimens. Yet, when it comes to the hot topics of anti-aging and wrinkle prevention, you don't often hear about the biggest wrinkle-causing offender...sleeping on your face.
And why aren't we really talking about this big beauty problem? The studies are out there that show sleeping on your side and stomach creates sleep lines and wrinkles (not to mention jowls, bags under the eyes, neck, chest, and breast wrinkles) that become etched into the skin and won't go away over time. With the average human head weighing between 8-11 pounds, those not sleeping on their back are putting weight and pressure on delicate facial skin. In fact, sleeping on your face reduces, and can counteract, the benefits of moisturizing anti-wrinkle lotions, acne treatments, cosmetic injections, and facial surgeries.
HERE'S THE GREAT NEWS
The Back to Beauty™ Anti-Wrinkle Head Cradle is the patented solution to avoid giving yourself wrinkles, as well as fight the ones you already have, while you sleep. This wrinkle-prevention beauty pillow doesn't just focus on anti-aging, but addresses the difficulties and discomforts of back sleeping.
Back to Beauty's unique crescents, at the top of the base pillow, cradle the head. This allows you to feel secure without putting any weight or pressure on your face. It also protects against skin blemishes and acne that can result when the face comes in contact with the bacteria on pillows. The extended length of the cradle base, beneath the crescents, is designed to offer important and comforting neck support.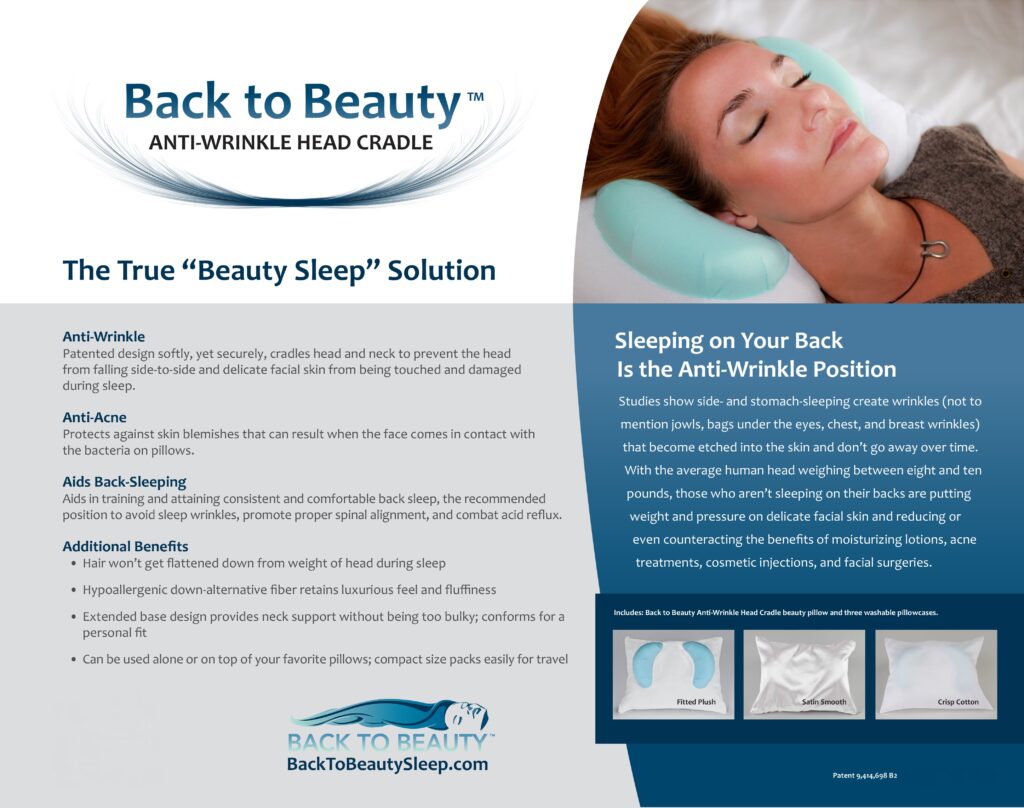 BACK TO BEAUTY'S PATENTED DESIGN MAKES A DIFFERENCE
There's a dizzying array of almost-identical foam back and/or side sleeping beauty pillows. And they all seem to have the same issues. This is why I created Back to Beauty to be FOAM FREE and not compress to get hard and hot like foam mold pillows. Foam back and side-sleeping pillows also allow your face to come in contact with one side of the pillow, which means there will always be some amount of pressure on your facial skin. Unlike foam pillows, Back to Beauty retains a full and luxurious feel that supports the neck and stabilizes the head. The proprietary design is compact, with a fluffy hypoallergenic down-alternative fiber – created specifically to enable use in various positions...allowing you to find your personal comfort zone. See how it works.
And now you know the best kept beauty secret. Cheers to "true" beauty sleep for everyone. ❤️
Free US Shipping on Etsy and Amazon. Also ships internationally.