How About A #30YearChallenge ?!
Helene, Back to Beauty Inventor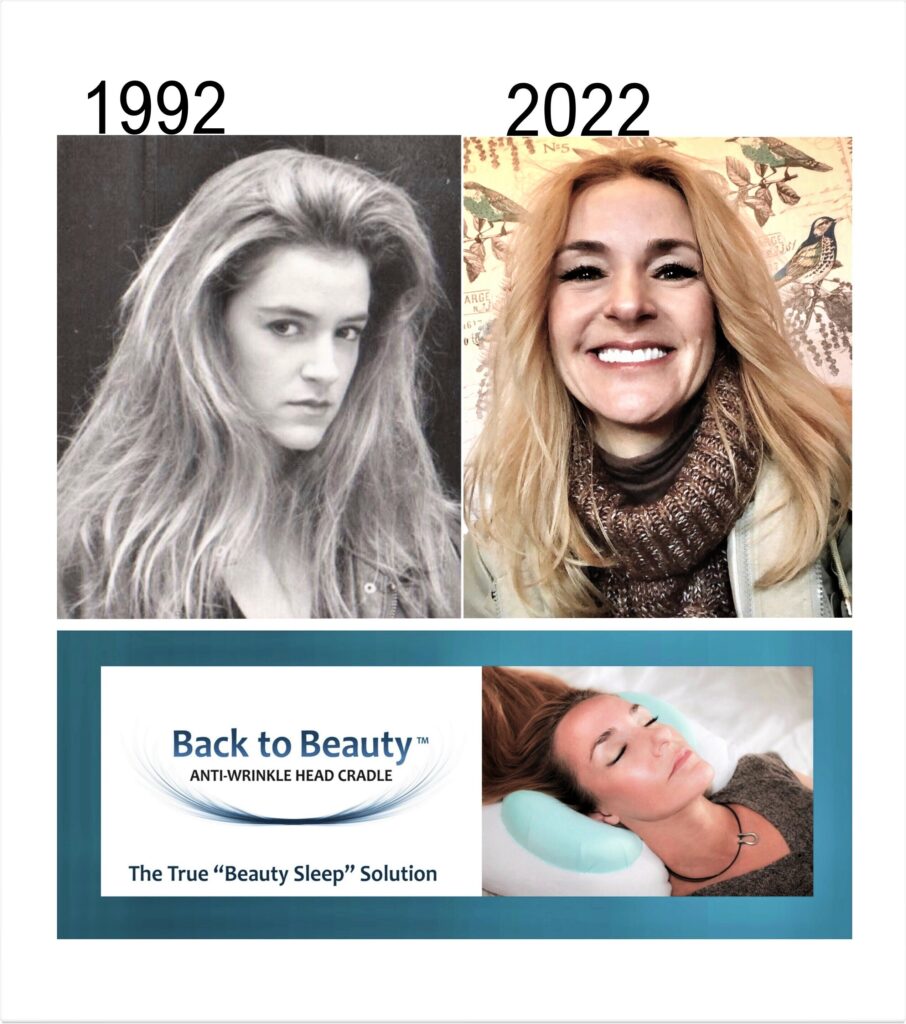 Going for the gusto…Today I turn 53. Picture on the left, I was 23.
Now let's give credit where credit is due. I have the best wrinkle-prevention beauty pillow in all the land to thank for keeping my face from getting smashed, distorted, and damaged while I sleep.
Thank you, thank you, Back to Beauty™ Anti-Wrinkle Head Cradle beauty sleep pillow for saving faces around the world (including mine) one pillow at a time!
Learn more, and see the Back-Sleeping Tutorial Video.
Free US shipping. Also ships internationally.

Related Searches: 10 Year Challenge, 30 Year Challenge, Forever Young, Skincare After 40, Skincare After 50, Best Anti-Wrinkle Pillow, Best Beauty Products, Beauty Pillow, Anti Wrinkles, Wrinkle Prevention, Aging Skin, Crows Feet, Bags Under Eyes, Back Sleeping for Wrinkle Prevention, Best Back Sleeping Pillow, Beauty Tips, Beauty Tricks Beauty Hacks, DIY Beauty, Beauty Blog, Beauty Blogger, Beauty Secrets, Celebrity Beauty Secrets, Natural Beauty, Skincare, Anti Acne, Satin Pillowcases, Face Saving Pillow