It's More Than Fighting Wrinkles...
Helene, Back to Beauty Inventor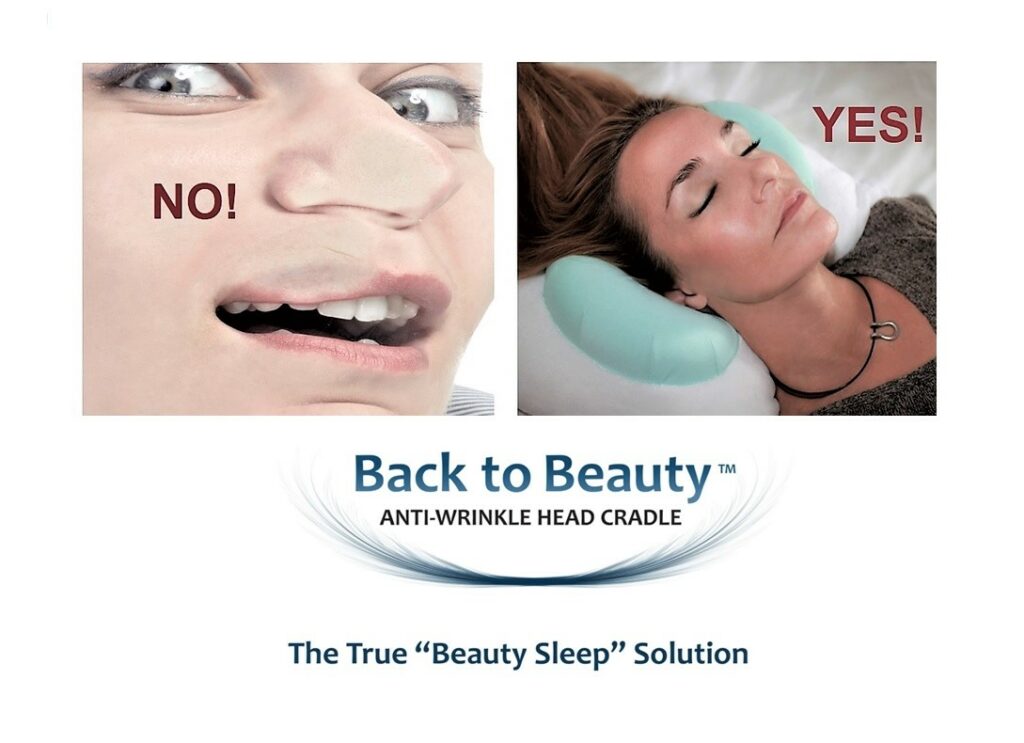 It might very well be a rite of passage, but let's admit that wrinkles are not exactly the badge of honor we wish to wear on our face. Perhaps that is because it's more than facial wrinkles at play when our mugs show the mileage of life so profoundly. It's the jowls, bags under the eyes, and deep sleep lines that won't go away over time that vex us. They are especially worse for those sleeping on their stomach and side, where the weight of the head is compressing and damaging delicate facial skin.
According to an article in the Oxford Academic | Aesthetic Surgery Journal: Sleep Wrinkles: Facial Aging and Facial Distortion During Sleep, sleep wrinkles "develop in response to distortion created when the face is pressed against any sleep surface. Compression during sleep not only results in wrinkles but may also contribute to facial skin expansion. Facial distortion during sleep not only results in sleep wrinkles, but may also contribute to overall facial aging."
NOW FOR SOME GOOD NEWS...and EXACTLY why I designed the patented Back to Beauty™ Anti-Wrinkle Head Cradle beauty sleep pillow. More than a back sleeping or wrinkle-prevention beauty pillow – it's a truly unique and versatile form-fitting head cradle that aids in consistent back sleeping and helps keep pressure off of, or anything touching, your facial skin during sleep.
Back to Beauty is great at fighting wrinkles and preventing acne breakouts. It's foam free, and won't compress to get hard and hot like foam mold pillows can, and retains a full and luxurious feel that supports the neck and stabilizes the head to provide true beauty sleep. With 5-Star ratings as the best back sleeping anti-aging beauty pillow, Back to Beauty's patented design, with compact-cradle size, and fluffy hypoallergenic down-alternative fiber, was created specifically to enable use in various positions – allowing you to find your personal comfort zone.
ADDITIONAL BENEFITS 
+ Face lotions will be left undisturbed, allowing them to do their job.
+ Hair won't get flattened from weight of head during sleep.
+ Hypoallergenic down alternative fiber retains luxurious feel and fluffiness.
+ Extended base design provides neck support without being too bulky; conforms for a personal fit.
+ Can be used alone or on top of your favorite pillow(s).
+ Compact size allows versatility in use and packs easily for travel.​
We might not be able to roll back the odometer of life, but we can absolutely give ourselves restorative beauty sleep to keep at bay the display of all the miles we have traveled!
SAVING FACES AROUND THE WORLD | FREE US SHIPPING | ALSO SHIPS INTERNATIONALLY
See How It Works: Instructional Video – Bye Bye Sleep Wrinkles, Hello True Beauty Sleep