This Pillow Has Been a Miracle!
Helene, Back to Beauty Inventor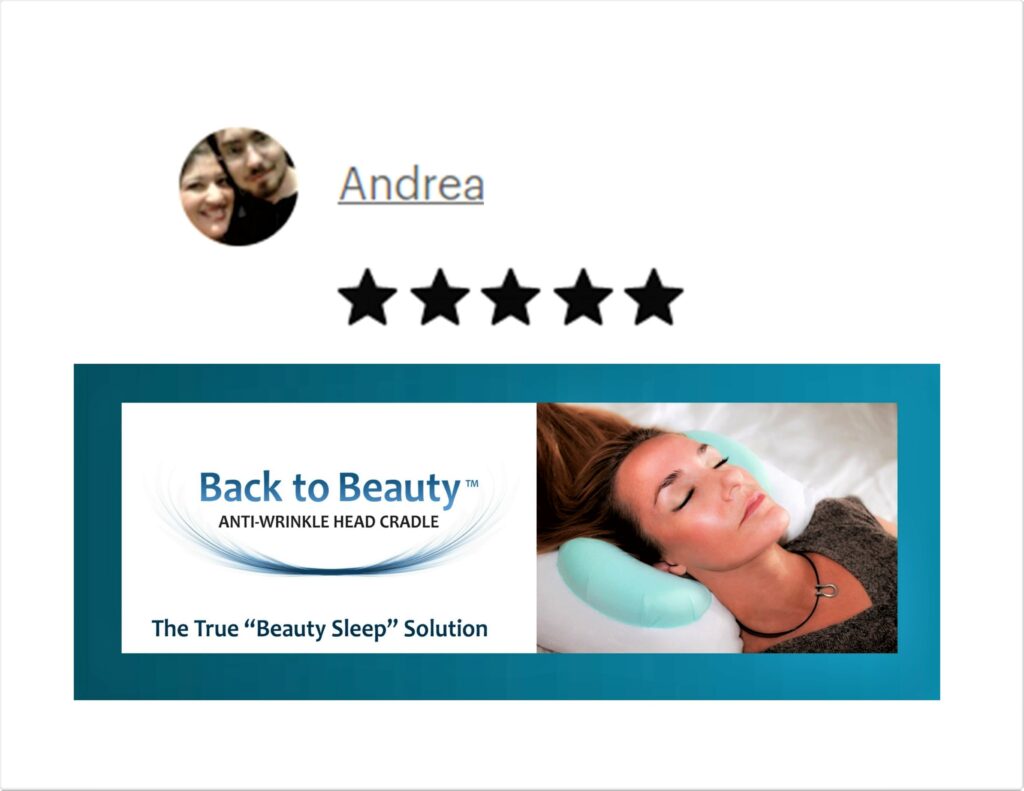 Thank you so much for sharing your personal story, Andrea. I can't tell you how moved I am to know my pillow is providing so much more than face-saving beauty sleep... 
Andrea's 5-Star Review of The Back to Beauty Anti-Wrinkle Head Cradle Beauty Pillow 
"I had brain surgery with 6-inch incisions on the back of my head and neck. Finding a comfortable pillow has been a great challenge. I am in the latter stages of recovery. This pillow has been a miracle! I can finally sleep comfortably on my back again!!! I'll be getting a second one to travel with when traveling becomes a thing again."
The patented Back to Beauty™ Anti-Wrinkle Head Cradle Beauty Sleep Pillow. Saving Faces Around the World, One Pillow at a Time…
FREE US SHIPPING | SHIPS INTERNATIONALLY
#BackToBeauty #SkinCare #WrinklePrevention #BestBeautyProducts #BeautyTips #BeautyBlog #BestWrinklePreventionPillow #DIYBeauty #BestBackSleepingPillow #FightingWrinklesPillow #BeautyHacks #Celebrity #Acne #Wrinkles #SafeBeauty #CleanBeauty #BetterBeauty #BackSleeping #ForeverYoung #AgingGracefully