Wearing a Coronavirus Mask Doesn't Have to Derail Your Reparative Beauty Sleep
Helene, Back to Beauty Inventor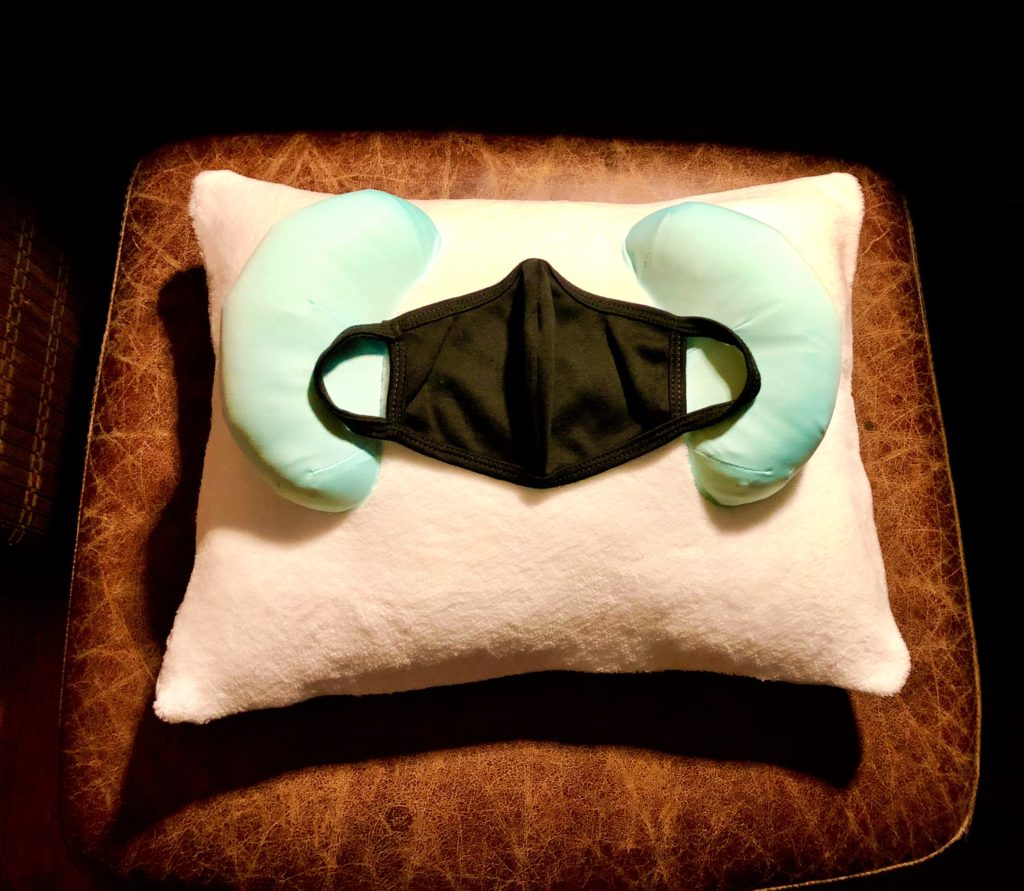 Let's face it, wearing a mask to protect ourselves, and those around us, is taking its toll on our skin and daily beauty regimens. Masks tend to absorb facial moisture and can put a dent on the bridge of the nose after hours of wearing them.
Now more than ever, true reparative beauty sleep is essential to give your face a much-needed break and the time to fight wrinkles and moisturize the skin.
SAVING FACES AROUND THE WORLD, ONE PILLOW AT A TIME
The patented Back to Beauty™ Anti-Wrinkle Head Cradle beauty sleep pillow isn't just another back sleeping or wrinkle-prevention beauty pillow – it's a truly unique and versatile form-fitting head cradle that aids in consistent back sleeping, and trains those new to back sleeping, to keep pressure off of, or anything touching, your facial skin during sleep.
With an understanding and respect that everyone is different, Back to Beauty's wrinkle and acne-fighting patented design, with compact-cradle size, and fluffy hypoallergenic down-alternative fiber, was created specifically to enable use in various positions – allowing you to find your personal comfort zone.
Back to Beauty is foam free, and won't compress to get hard and hot like foam mold pillows can, and retains a full and luxurious feel that supports the neck and stabilizes the head to provide true beauty sleep.
FREE US SHIPPING | ALSO SHIPS INTERNATIONALLY
Be sure to watch the Back to Beauty wrinkle prevention pillow tutorial video for anti-aging back-sleeping training tips: