Make Sure You Watch the Back to Beauty™ Anti-Wrinkle Head Cradle Beauty Pillow Instructional Video To Get the Best Wrinkle Preventing Beauty Sleep!
Helene, Back to Beauty Inventor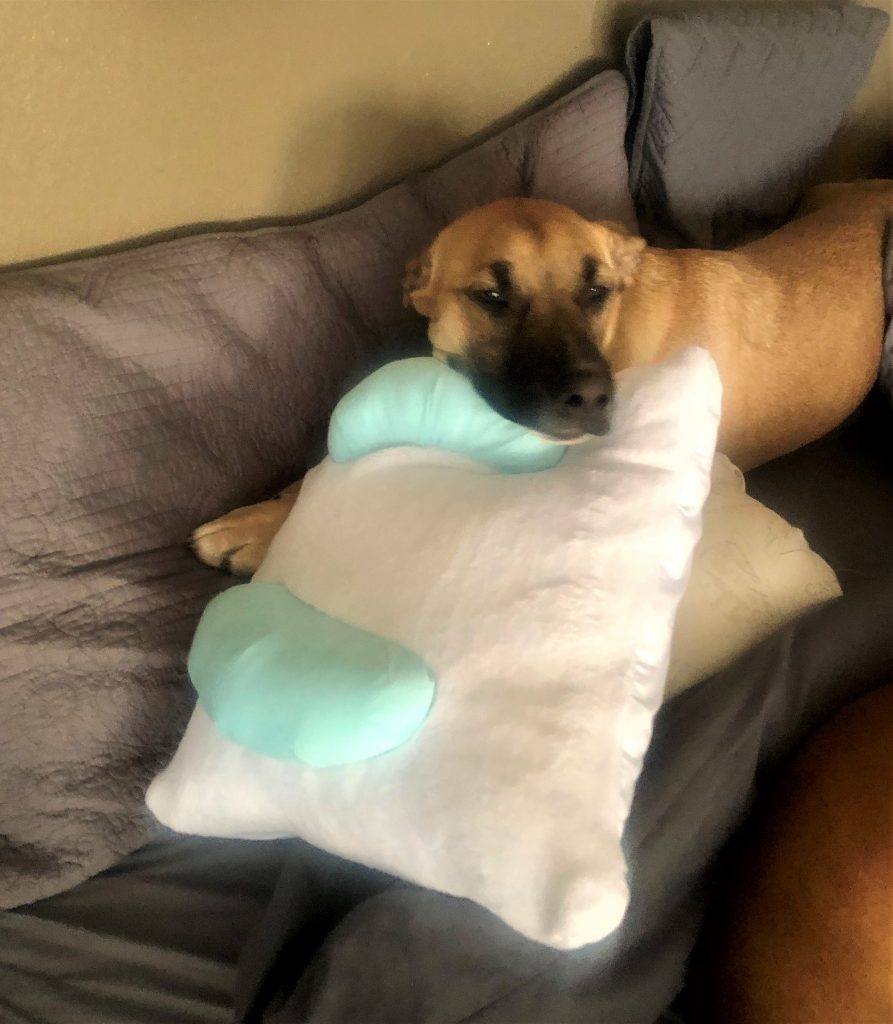 This sweet girl is ALWAYS stealing my Back to Beauty Anti-Wrinkle Head Cradle beauty pillow! I do understand the allure! But please, make sure you watch my tutorial video for proper use and to get back sleeping training tips, which my lil' pup hasn't quite mastered!