Don't Do It! Don't Be Your Own Worst Beauty Enemy...
Helene, Back to Beauty Inventor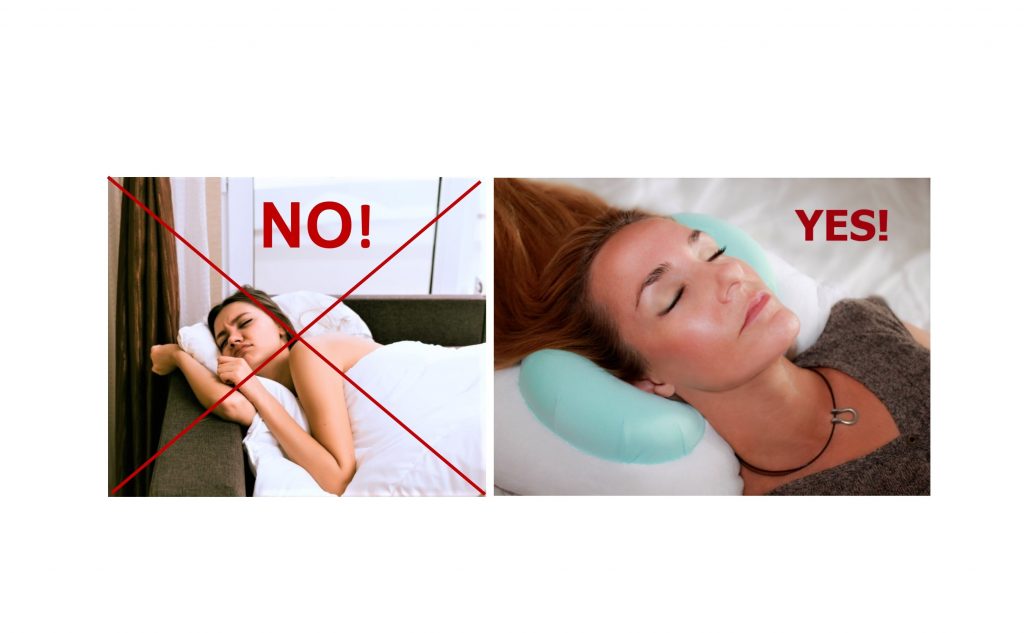 Let's face it, no matter how healthy you are or how well you take care of yourself, or even how much money you pour into beauty products, aging is inevitable. But to provide the perfect quote from a very unlikely beauty source, "It's not the years, honey, it's the mileage." - Indiana Jones, Raiders of the Lost Ark.
Nothing puts more "mileage" on your face than sleeping on it. The painful moral of this story? Studies show, if you aren't sleeping on your back, the weight from your 8-11-pound head is giving you wrinkles while you sleep, called sleep lines, that don't go away over time. Not to mention, jowls, bags under your eyes, and neck, chest, and breast wrinkles.
Depressing news for sure, but, fear not...there is a remedy that's easier than just telling you to "sleep on your back." Enter the patented Back to Beauty™ Anti-Wrinkle Head Cradle beauty sleep pillow. It's not just another back sleeping or wrinkle-prevention beauty pillow – it's a truly unique and versatile form-fitting head cradle that aids in consistent back sleeping, and trains those new to back sleeping, to keep pressure off of, or anything touching, your facial skin during sleep.
With an understanding and respect that everyone is different, Back to Beauty's wrinkle and acne-fighting design, with compact-cradle size, and fluffy hypoallergenic down-alternative fiber, was created specifically to enable use in various positions – allowing you to find your personal comfort zone.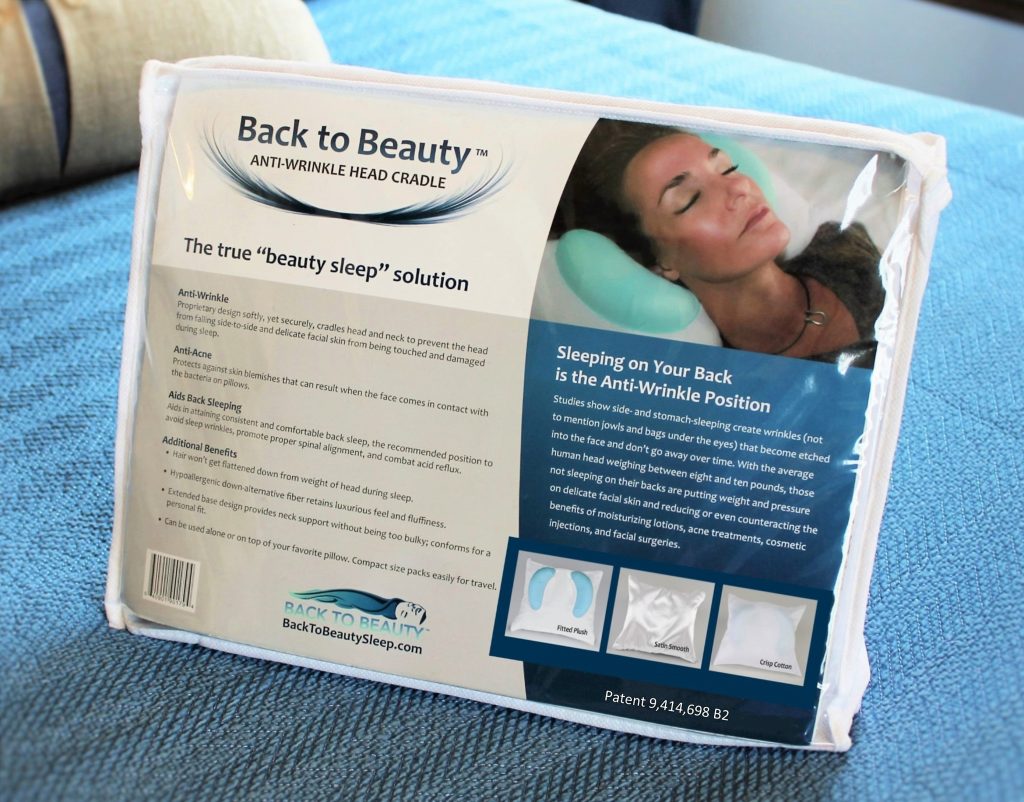 Back to Beauty is foam free, and won't compress to get hard and hot like foam mold pillows can, and retains a full and luxurious feel that supports the neck and stabilizes the head to provide true beauty sleep.
And this wrinkle preventing beauty pillow doesn't just focus on anti-aging, but also addresses the difficulties and discomforts of back sleeping. The unique crescents at the top of the base, cradle the head, allowing you to feel secure without putting any weight on your face. The extended length of the cradle base, beneath the crescents, also offers important and comforting neck support.
Will the Back to Beauty Anti-Wrinkle Head Cradle back sleeping beauty pillow work for you? View my Instructional Video to get a better understanding of how it works and if sleeping on your back will be right for you.
Want to know more about how I create Back to Beauty Anti-Wrinkle Head Cradle beauty sleep pillow that's saving faces around the world?
Thank you!