Consumer Health Digest Article Speaks to Sleep Wrinkles
Helene, Back to Beauty Inventor
In a wrinkle care article published by Consumer Health Digest titled, "Does Sleeping Really Cause Wrinkles?" the question is posed, and answered, but the solution is not provided.  That's my job!
Don't Sleep On Your Stomach or Side: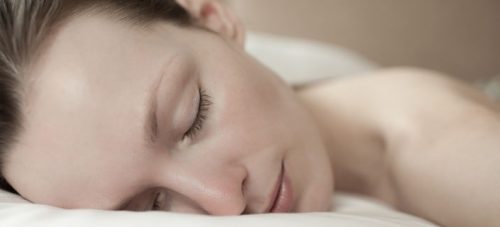 Do Sleep On Your Back: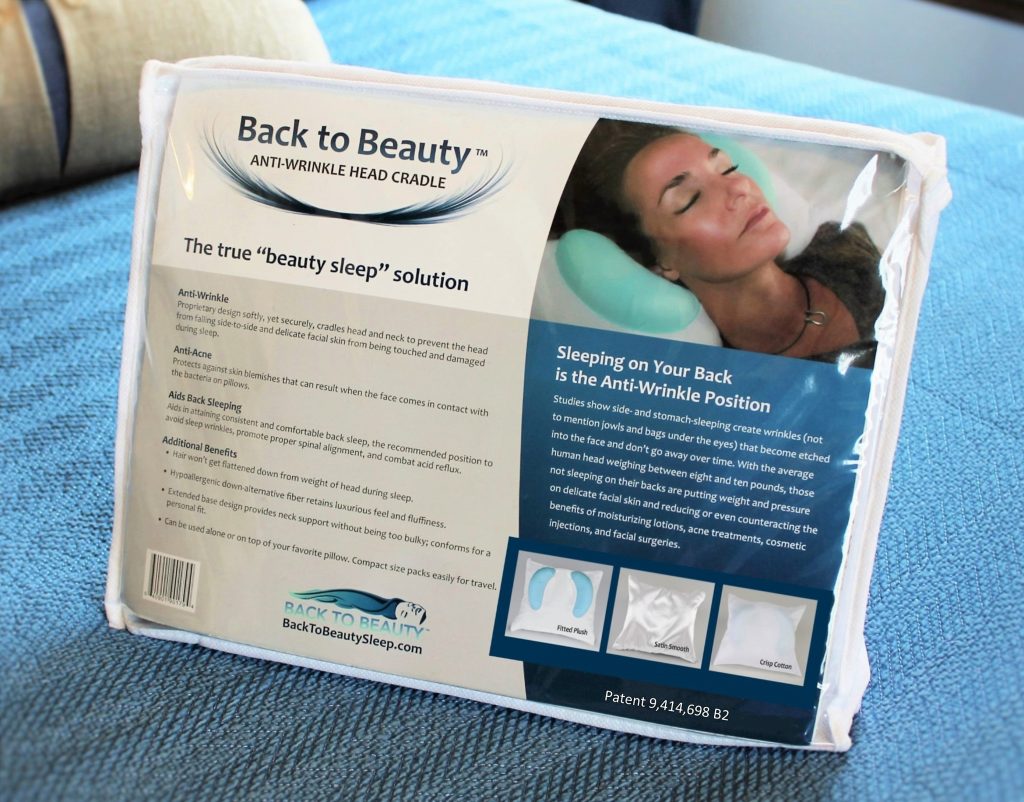 The article states, "Plain and simple, sleep wrinkles are caused by repeatedly pulling, stretching and pushing the skin on the face during sleep. This generally is a problem for those who sleep on their side or back."  It also says, "Avoiding sleep wrinkles is a difficult challenge for everyone."
I couldn't agree more on all fronts. In fact, this is precisely why I invented the Back to Beauty Anti-Wrinkle Head Cradle beauty sleep pillow. With a patented design that doesn't just focus on anti-aging wrinkle prevention, the Back to Beauty back-sleeping pillow addresses the difficulties and discomforts of back sleeping. The unique crescents at the top of the base, cradle the head, allowing you to feel secure without putting any weight on your face. The extended length of the cradle base, beneath the crescents, also offers important and comforting neck support.
Back to Beauty is a truly unique and versatile form-fitting head cradle that aids in consistent back sleeping, and trains those new to back sleeping, to keep pressure off of, or anything touching, your facial skin during sleep. With an understanding and respect that everyone is different, Back to Beauty's wrinkle and acne-fighting patented design, with compact-cradle size, and fluffy hypoallergenic down-alternative fiber, was created specifically to enable use in various positions – allowing you to find your personal comfort zone.
Back to Beauty is foam free, and won't compress to get hard and hot like foam mold pillows can, and retains a full and luxurious feel that supports the neck and stabilizes the head to provide true beauty sleep.
That said, as the article states, back sleeping ultimately is not for everyone. To see if the Back to Beauty Anti-Wrinkle Head Cradle  is right for you, please view my tutorial video HERE
To view the entire Consumer Health Digest article, click HERE