A NIGHT WITHOUT My Back to Beauty™ Anti-Wrinkle Head Cradle Beauty Sleep Pillow…the Horror!
Helene, Back to Beauty Inventor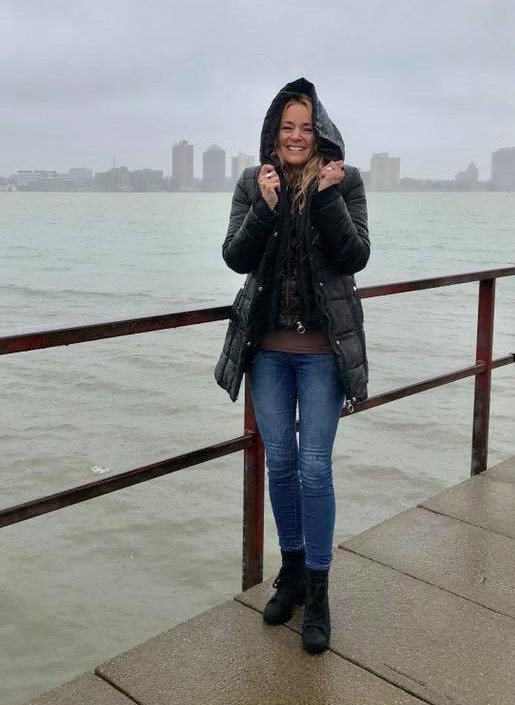 I just wanted to give a shout out to my own invention! I was caught in the crazy winter-like storms last weekend and experienced a flight delay when traveling home, which resulted in me being separated from my baggage for a night. Translation: I had to sleep without my Back to Beauty Anti-Wrinkle Head Cradle for an entire night! It has been YEARS since I have been without it. I do know how to sleep on my back now, so this situation actually presented an interesting test of sorts. Could I remain on my back all night long without it? Answer: Well, sort of. For the most part I would awaken still on my back BUT every time I woke up (which was about six times) my neck was turned to the side and my right cheek was smashing into the pillow. I even woke up with some sleep lines on the right side of my face!
Needless to say, I was relieved when reunited at baggage claim with my favorite wrinkle-prevention beauty pillow!
Saving Faces Around the World, One Pillow at a Time
The patented Back to Beauty™ Anti-Wrinkle Head Cradle beauty sleep pillow isn't just another back sleeping or wrinkle-prevention beauty pillow – it's a truly unique and versatile form-fitting head cradle that aids in consistent back sleeping, and trains those new to back sleeping, to keep pressure off of, or anything touching, your facial skin during sleep.
With an understanding and respect that everyone is different, Back to Beauty's wrinkle and acne-fighting patented design, with compact-cradle size, and fluffy hypoallergenic down-alternative fiber, was created specifically to enable use in various positions – allowing you to find your personal comfort zone.
Back to Beauty is foam free, and won't compress to get hard and hot like foam mold pillows can, and retains a full and luxurious feel that supports the neck and stabilizes the head to provide true beauty sleep.
FREE US SHIPPING | ALSO SHIPS INTERNATIONALLY