The Back to Beauty™ Anti-Wrinkle Head Cradle Back-Sleeping Beauty Pillow is a Great Tool to Combat Acne
Helene, Back to Beauty Inventor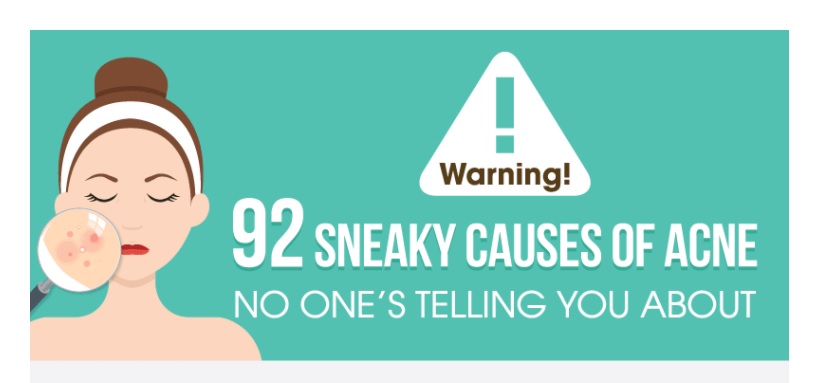 Most of the time I am espousing and sharing articles as they relate to the many wrinkle-prevention benefits of the Back to Beauty™ Anti-Wrinkle Head Cradle back-sleeping beauty pillow. I do mention acne prevention as another great benefit, but most of the stories I have shared really haven't done the anti-acne uses justice…until today. I had to share this amazingly-detailed story by Hannah Do for the Thank Your Skin website. The article titled "Warning! 92 Sneaky Causes Of Acne" is a must read for anyone with acne or any other need to achieve healthy facial skincare.
The article specifically highlights, as one of the 92 sneaky causes, how pillowcases and bedding "can accumulate dead skin cells, dirt and oils from you as you sleep and these things can invite bacterial growth." And this, my friends, is exactly where the Back to Beauty Anti-Wrinkle Head Cradle rises to the occasion!
The patented Back to Beauty™ Anti-Wrinkle Head Cradle beauty pillow isn't just another back sleeping or wrinkle-prevention pillow – it's an incredibly versatile and soft, yet supportive, form-fitting head cradle that aids in training you to consistently and comfortably sleep on your back, while keeping pressure from, or anything touching, your facial skin during sleep.
And therein lies the key to Back to Beauty's acne-fighting offerings. If nothing on your pillow is touching your face when you sleep, all the things that your pillowcase can do to your face are not happening when you sleep on your back, when using the Back to Beauty pillow. With the average human head weighing between 8-11 pounds, those not sleeping on their backs are putting weight and pressure on delicate facial skin and reducing or even counteracting the benefits of moisturizing anti-wrinkle lotions, acne treatments, cosmetic injections, and facial surgeries. And unlike other back sleeping pillows, Back to Beauty's patented design offers head-supporting crescents that keep the pillow off your face.
THE MANY BENEFITS 
​​​​​​​​​ANTI-WRINKLE 
The Back to Beauty Anti-Wrinkle Head Cradle beauty pillow's proprietary design softly, yet securely, cradles the head and neck to prevent your head from falling side-to-side, and keeps delicate facial skin from being touched and damaged during sleep. It also prevents you from giving yourself neck, chest, and breast wrinkles while you are sleeping.
ANTI-ACNE  
Protects against skin blemishes that can result when the face comes in contact with the bacteria on pillows.
AIDS BACK SLEEPING 
​​Aids in training you to achieve consistent and comfortable back sleep, the recommended position
to avoid sleep-line wrinkles, promote proper spinal alignment, and combat acid reflux.
+ Face lotions will be left undisturbed during sleep, allowing them to do their job.
+ Hair won't get flattened from weight of head during sleep.
+ Hypoallergenic down alternative fiber retains luxurious feel and fluffiness.
+ Extended base design provides neck support without being too bulky; conforms for a personal fit.
+ Can be used alone or on top of your favorite pillow(s).
+ Compact size allows versatility in use and packs easily for travel.​
Click HERE to see the entire "Warning! 92 Sneaky Causes Of Acne" article.
To buy the Back to Beauty Anti-Wrinkle Head Cradle beauty pillow, please visit my "Visit Online Store" button at the top of this website.
Thank you!