New York Dermatologist Shares: The Way You Sleep Can Exacerbate Wrinkles
Helene, Back to Beauty Inventor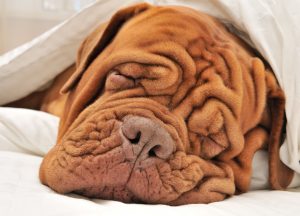 I love sharing articles, expert opinions, and studies that explain how anything but back sleeping can cause sleep lines and facial wrinkling. Once you learn that the weight of your head is giving you wrinkles while you sleep, it seems like a no-brainer to understand that sleeping on your face would cause wrinkles and even acne. Yet, because so many of us grew up sleeping on our stomach or side (just like me!) it's a horrifying realization to ingest!
I also truly appreciate when those articles nod to the idea that back sleeping isn't easy to just decide to do. It's an unrealistic expectation to convert from a stomach or side sleeper overnight. That's exactly why I invented the Back to Beauty Anti-Wrinkle Head Cradle beauty sleep wrinkle prevention pillow to be versatile, soft, and supportive. It's not a standard back sleeping pillow, it's a form-fitting head cradle that aids in training you to consistently and comfortably sleep on your back, while eliminating pressure on, or anything touching, your facial skin during sleep.
I understand and respect that everyone is different. That is why I designed and patented Back to Beauty to be a compact size, with fluffy hypoallergenic down-alternative fiber that enables  use alone, or on top of other pillows, and in various positions – allowing you to find your personal comfort zone. Back to Beauty is foam free, and won't compress to get hard and hot like foam mold pillows can, and retains a full and luxurious feel that supports the neck and stabilizes the head to provide true beauty sleep. Back to Beauty's wrinkle-preventing design keeps your head from falling side-to-side, and delicate facial skin from being touched and damaged during sleep. It also prevents you from giving yourself neck, chest, and breast wrinkles while you are sleeping.
I include directions and back sleeping tips inside every pillow package. I find those willing to read the directions and put in the effort ultimately love the results and won't sleep another night without it!
If you wish to read the Huffing Post Style article by Simone Kitchens titled "Does Sleeping On Your Side Cause Wrinkles?" where New York dermatologist Debra Jaliman, author of "Skin Rules," breaks it all down, click: HERE
Want the Back to Beauty Anti-Wrinkle Head Cradle beauty sleep wrinkle prevention pillow now? Just visit my online store at the top of this page!
#BackToBeauty #BeautyTips #BeautyHacks #CelebrityBeautySecrets #BeautySleep
#BackSleeping #BeautyPillow #WrinklePrevention #BeautyBlog #ForeverYoung